Internet colonizes territories, on a spacial level, the cloud-based superstructure has created fears from towards natural global order. Governments have used the internet for surveillance, organization, business but a switch is occurring, the internet is building itself, the new giant cloud-based companies need more power, faster cables and need to connect new locations. Companies such as Google represent a large organization from communication to storage facilities becoming vital to the infrastructure of the internet.
TERRITORIES/TO POLARIZE
VII. Cyberbalkanization and fragmentation for Reterritorialized internet
For various reasons, some countries decided to stay regulate their connection to the worldwide network. Russia only has four connection to the rest of the world, through Finland, Japan, Georgia, and Ukraine. Making the control of what goes in and out much more efficient.But more recently, Russia announced a significant idea considering the initial design of the internet, « The Kremlin has a bold plan to protect itself from possible external influence » Vladimir Putin announced the creation of an independent internet for the BRICS nations ( Brazil, Russia, India, China, South Africa). A phenomenon of Cyberbalkanization or splinternet follows this act; the fragmentation of the global internet into many smaller, nationally-administered internets aligned along geopolitical boundaries. Clyde Wayne Crews, a researcher at the Cato Institute, first used the term in 2001 to describe his concept of "parallel Internets that would be run as distinct, private, and autonomous universes. Today the internet is balkanizing into several distinct cyber-kingdoms lead by superpowers China, Russia, and Europe. This global trend reflects a scramble to defend informational sovereignty in an era of intrusive US internet surveillance and the rapidly emerging power of data.
1.B.R.I.C.S and the new continent.
The BRICS (Brazil, Russia, India, China, and South Africa) countries are going to set up their own system for Internet governance to bypass US control; they are creating an intranet. The new system of Internet governance is a proposal from Russia's National Security Council. We do not know how it will link up with the operation of alternative DNS (Domain Name System) which is already in place in China. If this new system catches on and expands, the United States will lose control over global telecommunications. We will witness the Internet being split in two: websites being accessible to everyone, but only if you register with each of the two systems, regardless where you, the internet user is based. The last 14th November 2018, the United Nations met under the IGF (Internet Governance Forum) to discuss this fragmentation.

"A BRIC hit the web: Finding patterns in digital policymaking. The BRIC countries are, by and large, nations whose populations are deeply interested in digital technology, which makes it relevant to understand just how that interest is being channeled. Data from Akamai shows that, in order, China, Russia, Brazil, and India are all within the Top 10 list of countries from which cyber-attacks originate, a statistic that shows just how much talent there is in these countries for the development of digital solutions, even though a significant parcel of that is manifested in the form of misconduct. We could say that "a BRIC hit the Web," and for diverse reasons, part of the potential of these people are squandered and converted into malicious actions, resulting in a net loss that troubles the global community.(…)All BRIC nations have put forward strategies about their participation in the cyberspace, and a growing number of laws and whitepapers can be identified as relating to the global changes in the security paradigm as it relates both to end users and the State itself. President Putin of Russia has more than once advanced the idea that developing countries should separate from the global DNS and pursue their solutions, China has also threatened to leave the DNS space as it currently presented, Brazil has been very active since the beginnings of Internet Governance and has on occasion expressed that its interests are at odds with some positions. India chooses to remain at the borders of the issue due to sovereignty concerns, only recently advancing more structured efforts within the space. What does this mean for the future of cooperation between these nations and its actors?"

The US global governance is threatened, and the discussions around the idea of a splinternet are conceivable. Meaning that the data from each part of the splinternet won't be available to the other. You will have to be physically connected to the BRICS internet to visit a Chinese website for example. According to the fact that many Chinese, Russian and Indian websites are part of the most visited websites in the world, the restriction would have a real impact on our use of the internet. US cloud-based content would become the western reality if the two blocks split. Fixing the internet even in the idea of internet governance instead of a new internet territory, free from old governmental powers.
2.Bringing back the European sovereignty
More and more countries could begin to create a separate domestic infrastructure to shield their networks from foreign meddling. More and more countries or organizations have already discussed the idea of taking back their sovereignty over the internet. Germany proposed to shield local internet traffic from foreign intelligence services by creating its own internet; the Schengen organization proposed a digital Schengen plan to protect it from any third party or spy, which means, a new physical infrastructure, a new organization. Data centers are also intensively discussed now. They are the memory, the archive of the internet and 7 out of 11 of the biggest data centers are American, on American soil, that means a lot. Many European countries are willing to take back their data on their territory.

"Even if we have access to content from around the world from our computers and smartphones, the internet is very local in its uses and adapts to the realities of each space. There are globalized platforms, but little content. There is no "global internet" - and there will never be one. Far from globalism without borders, the digital transition is not a homogenization. Cultural and linguistic standardization should not be feared. The digital revolution appears, on the contrary, as a territorialization and fragmentation: the internet is a territory." Frédéric Martel, SMART: Enquête sur les internets.
3. Micronations and the future internet?
The principality of Sealand is a fascinating case of an attempt of a remote internet infrastructure. Sealand is an offshore platform in the North Sea approximately 12 kilometers (7.5 mi) off the coast of Suffolk. Originally called HM Fort Roughs, built as an anti-aircraft gun platform by the British during World War II and since 1967, the family and associate of Paddy Roy Bates claimed it as an independent sovereign state. Sealand states an excellent example on extensive internet legislation and US jurisdiction over its organization. In 2000s Sealand hosted the data haven called HavenCo, providing offshore data hosting, assuring protection against foreign jurisdictions. The new company promised customers "First World" infrastructure but with "Third World" regulations and taxes. Its slogan—"the free world just milliseconds away"—played up the cyberlibertarian idea that the Internet was about to make geography irrelevant.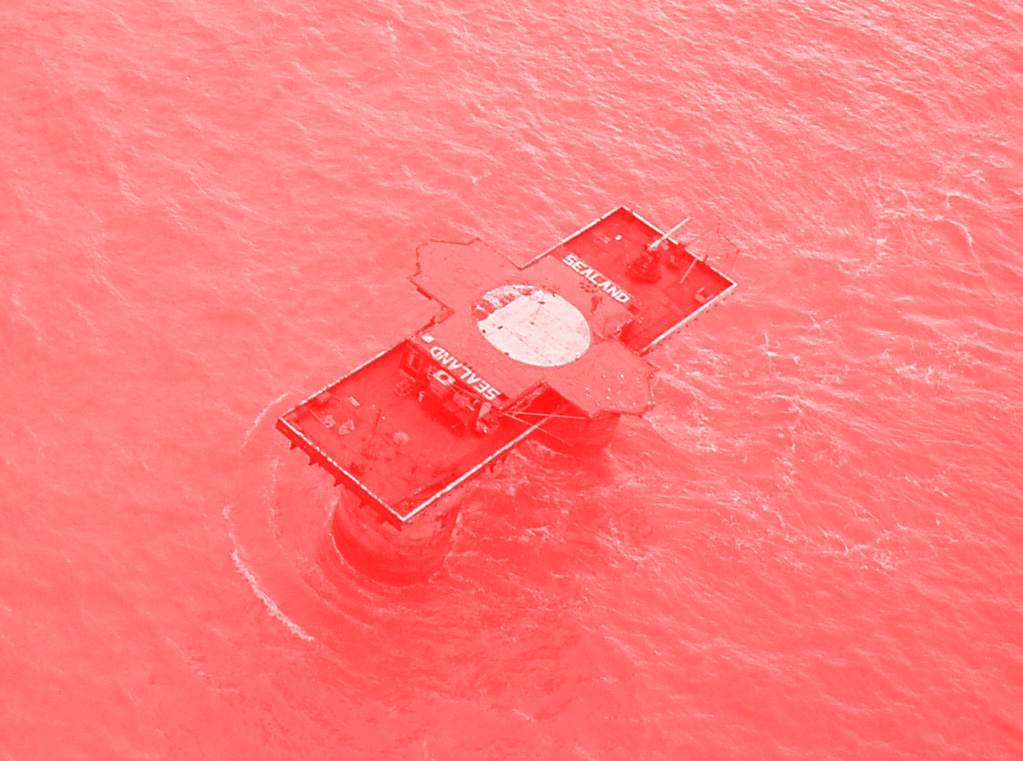 Fig.15 Sealand platform. - https://arstechnica.com/tech-policy/2012/03/sealand-and-havenco/
HavenCo and Sealand have never been a success, the micro nations offered media scandals over the years but for many reason couldn't happen. The servers that Sealand was offering were badly connected, unsecured, and hosting to unlegit users. But the idea of having an "haven" of the internet was indeed really disturbing for other powers of the internet. Sealand represented the idea that a physical territory could host a fault in the already existing internet, in its legislation and technology. HavenCo was willing to offer a new system of disconnected internet, without interaction from existing powers, such as other digital spaces exist, like Tor, a physical ground was offered. Many companies like Piratebay and Wikileaks have tried to be involved in the creation of this new net, but the extensive effect that the US had on them was too powerful by blocking online payement through american companies for exemple, letting the company without resource.

"HavenCo thought it had found the perfect legal loophole: a country with the constitutional right to ignore other countries' laws. But this legal Gödel sentence didn't work because, in the real world, if a country's laws aren't catching the people they're intended to catch, the country can change its laws." James Grimmelmann, Death of a data haven: cypherpunks, WikiLeaks, and the world's smallest nation.

Indeed Sealand is a way to show how much internet is stuck within the legacy of borders and older sovereignty.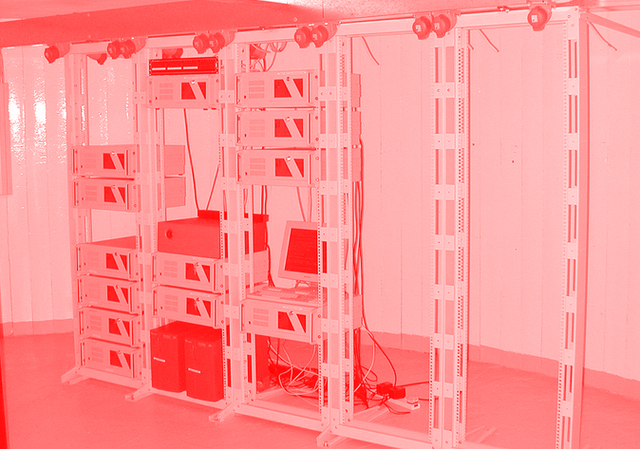 Fig.16 Sealand data center. - https://arstechnica.com/tech-policy/2012/03/sealand-and-havenco/
INTERNET DRIFT/ TO SHIFT
VIII. E-residency and the Estonian new digital nation
James Bridle with his project "Citizen-ex" carry a question about the internet and citizenship. The citizen of a country has the state of being a member of a particular country and having rights because of it. A country has a ground, it does exist on a physical layer and is recognized by other countries to be legit, such as the internet. But Bridle comes with the idea of algorithmic citizenship following our digital travels, "Citizen Ex" calculates your Algorithmic Citizenship based on where you go online. Every site you visit is counted as evidence of your affiliation to a particular place and added to your constantly revised Algorithmic Citizenship. Because the internet is everywhere, you can go anywhere - but because the internet is real, this also has consequences. Every traveler of the internet cross boundaries so quickly, in an appearance at least, that we might tend to forget that our rights change through the locations crossed within our search. Estonia brought the idea of internet resident. People of the internet need a safe area to stay, and Estonia made a proposition. e-Estonia refers to a movement by the government of Estonia to facilitate citizen interactions with the state through the use of electronic solutions. E-services created under this initiative include e-Voting, e-Tax Board, e-Business, e-Banking, e-Ticket, e-School, University via the internet, the e-Governance Academy, as well as the release of several mobile applications

"What we aim to do is to create a global virtual business environment, where people from both the developed and developing countries can easily become entrepreneurs and start doing business anywhere in the world. Physical national borders and restrictions will no longer present an obstacle. You can start a business, open bank accounts, make transactions, sign contracts and even declare taxes, all on your computer," Kaspar Korjus, Estonian e-Residency Program Director.

Korjus said that registering an Estonian business was "useful for internet entrepreneurs in emerging markets who don't have access to an online payment provider," and for startups from countries such as Ukraine or Belarus which suffer financial limitations from their governments. But E-residency isn't related to citizenship and does not give the right to enter or reside in Estonia physically. E-residency is limited so far countries offers digital residency, advantages, but can't offer citizenship to another territory. The consideration of having internet as a territorial entity isn't wrong; new grounds are explored for an internet independent of the US imperialism and its will of control. The cloud must become independent, and people will have to acknowledge what is the internet.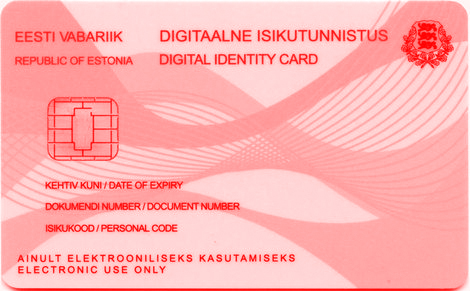 Fig.17 E-residency ID. - https://etradeforall.org/fr/development-solution/estonia-e-residency-bringing-europes-e-commerce-opportunities-developing-countries/
CLOUD-BASED AGENT/TO ORDER
IX.GAFA and the cloud-based sovereignty
By 2020, a dozen new submarine cables is planned to be in service, affording high-speed bandwidth from Asia to US and US to Europe. Most of them are financed by US cloud-based company such as Facebook and Amazon. The reason? The ability to connect both submarine network and their data center is crucial. Limiting external intervention, GAFA is closing the gates to the internet infrastructure around the world, cloud-based own now more than 2/3 of internet infrastructure, reinforcing american internet imperialism. Google, Amazone, Facebook and Apple are those companies taking over the future of the internet infrastructure. When a new undersea communications cable becomes operational later this year, it will break the record for a key metric: data rate times distance. In a single second, its six fiber-optic pairs, stretching roughly 13,000 kilometers (8,000 miles) between Hong Kong and Los Angeles, will be able to send some 144 terabits in both directions. The cable's primary purpose is to connect Facebook and Google data centers in East Asia with those in the United States. Google, Twitter, Facebook — are U.S. companies that other governments increasingly fear as political agents. Chinese, Cuban, Iranian, and even Turkish politicians are already talking about "information sovereignty" a euphemism for replacing services provided by Western Internet companies with their own more limited but somewhat easier to control products, further splintering the World Wide Web into numerous national Internets.

"Governments of the Industrial World, you weary giants of flesh and steel, I come from Cyberspace, the new home of Mind. On behalf of the future, I ask you of the past to leave us alone. You are not welcome among us. You have no sovereignty where we gather. . . . I declare the global social space we are building to be naturally independent of the tyrannies you seek to impose on us." —John Perry Barlow, 1996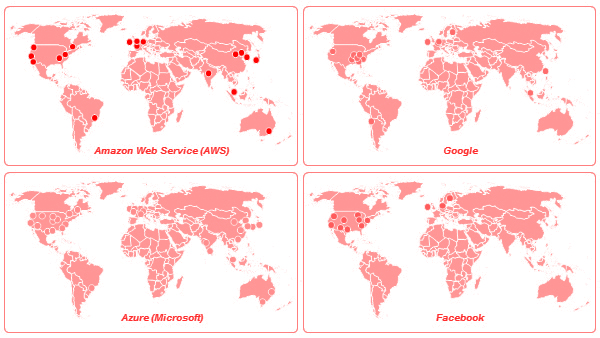 Fig.18 GAFA data centers locations. - http://www.analysysmason.com/About-Us/News/Newsletter/submarine-cable-industry-Jan2018/